Welcome to Shania Twain World Ranch
This site was last updated on July 30, 2000
Well, I finally got the store and news section up and running! The gallery is still being constructed. I've put up some thumbnails of the wallpapers that will be on here. Also, I'll have a Bridget Moynahan site up real soon. So don't forget to bookmark us!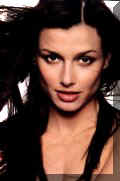 The next female to have her very own web site is up to you! Visit our poll page to view each of the women and then vote!
This site is constantly under construction. But I guarantee the best quality pics, most precise information and everything else you want from Shania. This site is optimized for MSIE 4.0+ and resolution 1024 x 768.
Got a question? Click here!
This is NOT an official Shania Twain site. So don't email me asking if we know Shania, know how to contact her or if I'm Shania. Got it?
If you'd like to have your website linked here, email me and I'll gladly put it up.
Web design and theme courtesy of http://gwwebdesign.com